Debating Team win national competition
Posted 17th July 2019
Our Year 7 Debating Club have brought yet another trophy back to Chapeltown. Following their success in the regional debating heats back in April, our team of six students traveled to Westminster, London, on June 17 to compete in the finals in the Houses of Parliament. The team faced formidable competition from six other schools (Reading Girls School, King Edwards VI Five Ways (Birmingham), Roundhay Academy (Leeds), Highdown School (Reading) and Harborne Academy (Birmingham)) and emerged victorious.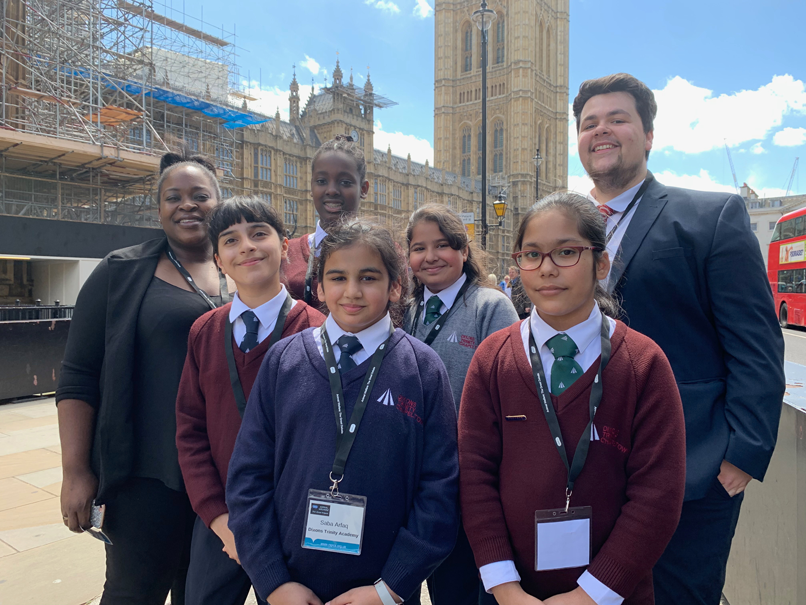 In an FE News publication, Dave Allen, Head of Education at the RSPCA said:
"Our congratulations go the winners - with Dixons Trinity Chapeltown our champion school for England. They debated the role the RSPCA play for animal welfare and were awarded the trophy for their strong team-work, stimulating and well-researched arguments and obvious understanding as to the role of the RSPCA plays within society."
Mr Clough, who mentors and accompanied the team to the event said:
"I am incredibly proud of our students and look forward to taking on new challenges in the future!"