Summits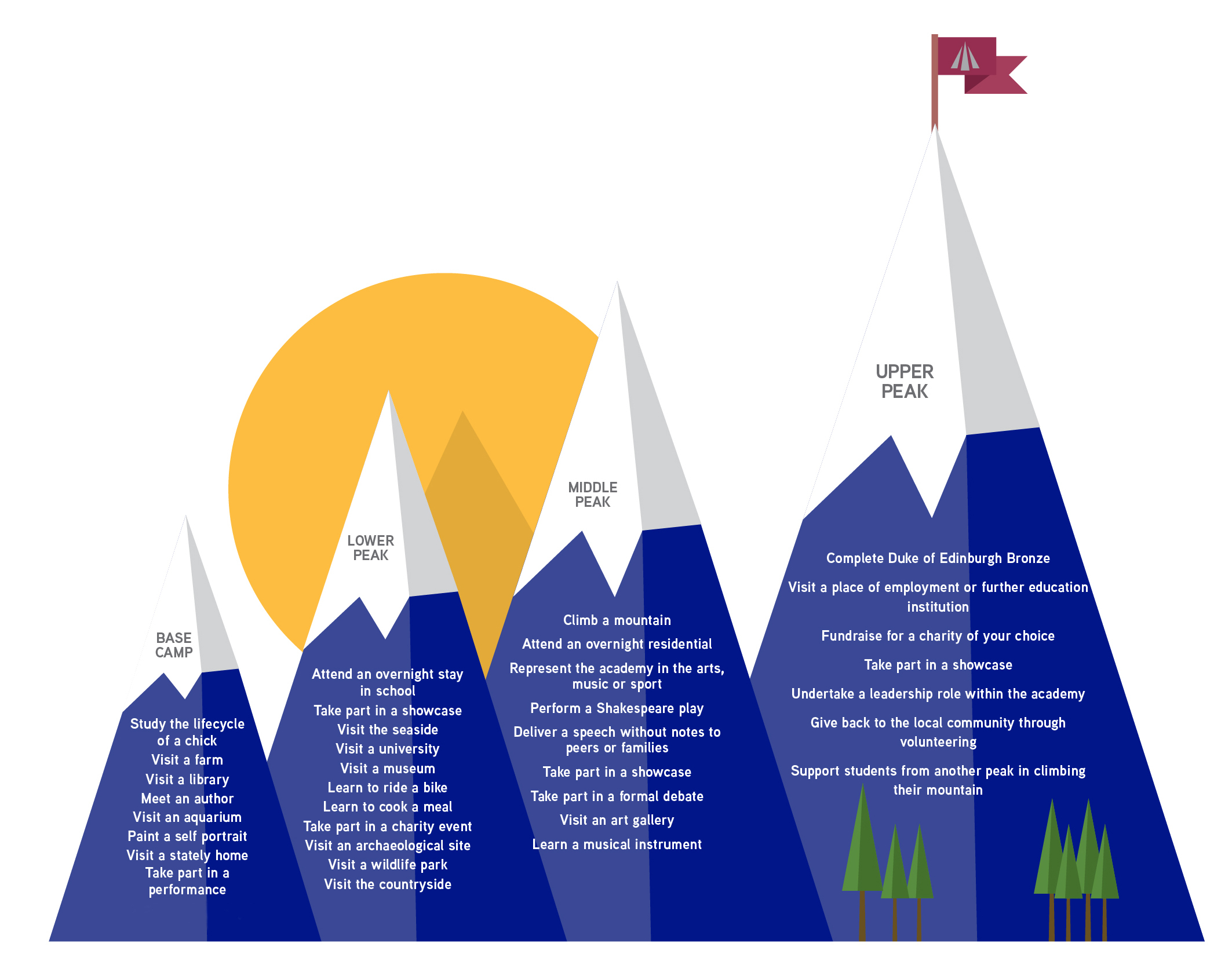 The Summits, as part of our key distinctive features, enhance and enrich the academic curriculum. They provide each student with a sense of purpose so they become well-rounded individuals who will thrive at university, in the professional world of work and, ultimately, in life.
Throughout the course of their time at the academy, students will pledge to meet each of the following summits which will enable them to: gain confidence; learn new skills; develop a sense of pride; exercise leadership; meet new people, and increase their sense of responsibility and commitment - all of which are essential for life beyond school.
The Summits provide students with the opportunity to commit to the wider life of the academy and, therefore, immerse themselves fully in our culture from Reception through to year 11. They also provide milestone points which all children have an entitlement to and create experiences to support their learning in other areas.